Standard nozzles are used effectively in a variety of water treatment systems. They are economical, easily installed, and have several distinct design advantages: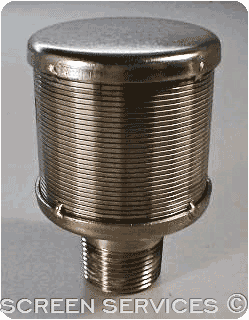 Type 316L stainless steel construction.
Continuous slot design provides increased open area for better collection.
Standard slot opening is 0.007" (0.18 mm), suitable for 40 to 50 mesh size media. Other slot sizes are also available.
Wedge wire screen is highly resistant to plugging.
Choice of either ¾" NPT or 1" NPT fittings are available from stock. Other styles, such as tee-bolt mountings, and drop tubes are readily available.
Less expensive than other screen of equal efficiency.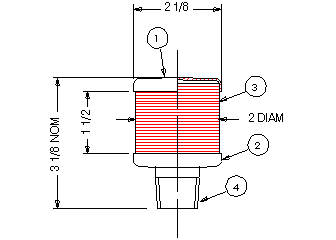 Small systems may be built modularly from off-the-shelf components requiring minimal customization.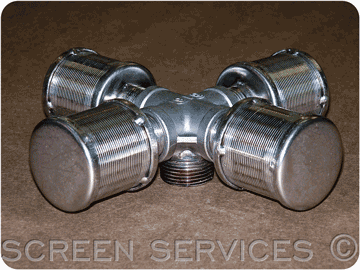 For more information, please download our Collectors (298K) brochure (Adobe Acrobat format).